The capital of the German state Baden-Württemberg is rather expansive and has lots of to offer. A one day visit to Stuttgart simply doesn't cut it. Picture wine mountains, grand palaces, local cuisine, unique museums and quaint villages.
To help you decide where to stay in Stuttgart with ideal access to public transport, I researched some of the best picks when it comes to Stuttgart hotels for you.
**** This post isn't sponsored nor commissioned but contains affiliate links. If you book anything from them, this doesn't cost you anything but might give me a little commission to help keep this free blog full of more travel tips and me fuelled with chocolate to keep writing. As an Amazon Associate I earn from qualifying purchases. ****
Pin me!
Hotels Near Stuttgart Airport
Parkhotel Stuttgart Messe-Airport
Need to stay close to the airport? Good thing there are a few Stuttgart airport hotels to choose from, such as the Parkhotel Stuttgart Messe-Airport. It is one of the more popular picks especially among solo travellers thanks to the chic economy single rooms.
The Stuttgart hotel is just one stop away (2.3 km) from the Stuttgart Airport and a stone's throw away the Echterdingen S-Bahn train station. If you want to explore the heart of Stuttgart, it's just a 25-minute train ride to the city centre.
Mövenpick Hotel Stuttgart Airport
A Mövenpick Hotel Stuttgart Airport stay means high quality accommodation. Guests are offered free Wi-Fi, roomy spa areas and air-conditioned, soundproofed rooms with a minibar, coffee and tea facilities plus entertainment in the form of flat screen TVs.
The hotel is located just 0.5 km away from Stuttgart Airport and you won't have any problems dealing with getting into town either since it's close to S-Bahn trains.
Gasthof zur Sonne
In need of cheaper places to stay? Why not visit the Gasthof zur Sonne? The airport is just a 3-minute drive away and you can avail of everyday breakfast buffets and clean, country style rooms.
The hotel caters to solo travellers. You can opt to stay in single rooms in the hotel's main building, the guesthouse or, if you want to stay a bit longer, choose a solo apartment.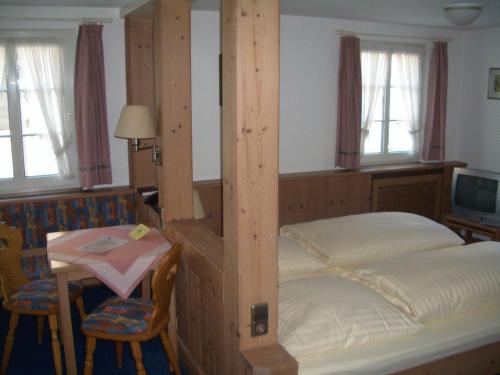 Stuttgart Hotels in the City Centre
Aloft Stuttgart
Travellers who first want to explore the city's busy hub may want to stay in places like the Aloft Stuttgart. This trendy spot is found in the Milaneo shopping compound, just a kilometre away from Stuttgart central's premier shopping hub, the Königstrasse. It's also a great hub for doing a few day trips to Stuttgart's vicinity.
Moreover, guests are entitled to high-speed internet connection, a 42-inch flat screen TV and a stylish walk-in shower and bath complete with Bliss Spa toiletries on the house. Should you want to treat yourself, solo travellers should look into the Urban King Room.
Motel One Stuttgart-Hauptbahnhof
The centre is an impressive spot for shopping and food; there are so many great restaurants in Stuttgart-Mitte. There are so many restaurants and retail stores, you will have a hard time choosing. Thus, if you want accommodations near the area, try the Motel One Stuttgart-Hauptbahnhof.
Guests flying alone can take advantage of the sunny single rooms with queen size beds. They include free Wi-Fi, elegant granite baths and are well-lit to enjoy the sunny mornings for a great start of the day.
Jaz Stuttgart
Another Stuttgart lodging option within the Milaneo shopping complexis the Jaz Stuttgart. The hotel offers an advantageous spot for urban solo travellers who want to fully explore the heart of the city.
The hotel rooms are sophisticated and come with a private bath, fridge, coffee facilities and flat screen TV with cable are. Flying solo? Opt for the In-Tune Room.
Hotels Near Stuttgart
Waldhotel Stuttgart
The Waldhotel Stuttgart also provides standard single rooms for solo travellers. They are equipped with free Wi-Fi, a private bath, coffee and tea facilities as well as a flat screen TV for entertainment.
The hotel is only a 15-minute drive from the area's central station and a 10-minute drive from the A8 Motorway.
You can also pamper yourself throughout your Stuttgart stay. Staying at the Waldhotel gives you access to the onsite centre with gym and sauna, as well as a tennis court and other nearby sports courts.
Motel One Stuttgart-Bad Cannstatt
Do you want hotels in Stuttgart, Germany that are comfy and offer great eye candy at the same time?
The Motel One Stuttgart-Bad Cannstatt, for instance is one of the hippest stays in the area. And the district of Bad Cannstatt is really pleasant and offers access to relaxing and healing bathing.
Fashionable rooms and plush box spring beds will take care of that massive jet lag while a flat-screen TV and free Wi-Fi access offers entertainment and information. Another advantage are the single room options for solo travellers.
Apart Business Hotel
Visitors who are after cheap accommodation in Stuttgart and a peaceful place to stay cannot go wrong with the Apart Business Hotel.
The area is situated right in the Plieningen suburbs, close to the Stuttgart airport and a handful of cultural attractions.
Solo visitors with cars can enjoy cosy single rooms and take advantage of the hotel's in house underground vehicle parking.
More from the Germany blog